As published in the Independent Community Bankers of South Dakota newsletter, June 2016 edition.  Sign up for ICBSD e-news here.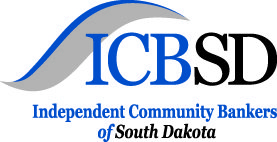 The Military Lending Act of 2006 (MLA), codified at 10 U.S.C. 987, provides limitations on the terms of consumer credit extended to service members and their dependents. At its core, the Act's protections include an annual percentage rate cap of 36 percent on consumer credit, certain mandatory disclosures, and substantive limitations on the terms of the credit. The MLA final regulation was issued by the Department of Defense (DOD) on July 22, 2015, and has an effective compliance date of October 3, 2016. Meeting this compliance deadline is creating significant challenges for many banks.
Background of Statutory Protections. During the First World War, Congress passed the Soldiers' and Sailors' Civil Relief Act (SSCRA) to provide certain civil protections for military personnel, including the appointment of an attorney prior to the entry of a default judgment and the stay of certain types of legal proceedings. The SSCRA expired at the end of WWI, and it was not until 1940, with WWII looming, that Congress enacted the Soldiers' and Sailors' Civil Relief Act of 1940. This Act contained provisions similar to those of the original SSCRA and was subsequently amended to include a 6 percent interest rate cap while the service member was on active duty for all debts incurred prior to active duty. The Service Members' Civil Relief Act of 2003 was adopted to clarify that the interest rate cap of SSCRA could not be treated simply as a deferral and to provide additional administrative protections. Congress next passed the MLA to protect service members from the perceived predatory conduct of title loan companies, payday lenders, and anticipatory tax refund lenders. This brings us to today and the expanded coverage and more stringent requirements imposed by the DOD's final MLA rule.
Covered Borrowers. The final rule applies to credit extended to a "covered borrower." A covered borrower includes a member of the armed forces who is serving on active duty at the time he or she becomes obligated on the credit transaction (and his or her dependents, including a spouse), but does not include a service member who is no longer on active duty. For example, if a borrower is not on active duty military when a loan is made, the status of the borrower and the loan does not change if the borrower subsequently is called to active duty. Further, if a covered borrower opens a credit account subject to the final rule and later leaves active duty, the borrower ceases to be covered at that time and the account is no longer subject to the rule. A creditor must confirm the consumer's military status and may no longer rely simply on the consumer's representation. The final rule provides a safe harbor determination of military status, which for most banks requires obtaining the information indirectly via the DOD's MLA website or from a consumer report.
Covered Loans. The definition of "consumer credit" under the final rule is similar to that under Regulation Z, but it specifically excludes residential mortgage loans, purchase money loans, and loans that exceed the Regulation Z threshold of $54,600. While credit cards fall within the definition, the rules applicable to credit cards do not take effect until October 3, 2017.
Military Annual Percentage Rate (MAPR). The final rule provides that a creditor may not impose an MAPR greater than 36 percent. The MAPR is the cost of credit expressed as an annual rate, but unlike Regulation Z, it is an "all-in" rate. It includes (i) any fee for credit insurance or debt cancellation; (ii) any fee for an ancillary product sold in connection with the credit transaction; (iii) finance charges; (iv) application fees; and (v) participation fees. There are exceptions for certain bona fide fees charged on credit card accounts and for application fees charged by banks in connection with short-term, small-dollar loans.
Mandatory Disclosures. Mandatory disclosures include (i) a statement of the MAPR; (ii) any Regulation Z-required disclosures; and (iii) a description of the payment obligation (e.g., a payment schedule for closed-end loans and an account-opening disclosure for open-end loans). The required MAPR statement does not require disclosure of a numerical value or total dollar amount, but rather may be satisfied by describing the charges that may be imposed in calculating the MAPR, and the final rule provides a model statement for this disclosure. The required disclosures must be delivered both orally and in writing in a form the borrower can keep. Oral disclosures may be provided in person or via a toll-free telephone number listed on the credit application or on a separate statement provided to the borrower.
Limitations. The final rule includes significant substantive limitations, including prohibiting loan provisions that mandate arbitration or waive legal rights. Importantly, a creditor is also prohibited from using a check or other method of access to the borrower's deposit or savings account in connection with the credit transaction.
Penalties. Penalties for violation of the MLA can be harsh, including criminal fines and imprisonment of up to one year; civil liability for actual damages, statutory damages, and punitive damages; and attorney's fees. Further, a credit agreement with a covered borrower that does not comply with the MLA will be void.
Compliance.  Banks have several options with respect to compliance with the MLA. A bank could choose not to make loans to covered borrowers. However, the bank would still need to confirm military status in order to ensure that a covered borrower was identified prior to entering into the loan transaction. A bank could attempt to ensure that all of its credit products are in full compliance with the MLA, but the bank would then need to comply with both the written and oral disclosure requirements. A bank could also try a combination of these approaches, including developing alternative products for covered borrowers. A bank may also simply choose not to offer certain products that would be subject to the MLA requirements. For any option other than the last, compliance with the MLA requirements will place many banks in a precarious position, and we continue to hope that the DOD or the banking regulators will provide further guidance on those issues that were not fully addressed in the final rule.
While numerous questions regarding the final rule remain unanswered, one thing is clear — the issues surrounding its interpretation and implementation will likely limit the credit opportunities available to service members and their dependents.
Davenport, Evans, Hurwitz & Smith, LLP, located in Sioux Falls, South Dakota, is one of the state's largest law firms. The firm's attorneys provide business and litigation counsel to individuals and corporate clients in a variety of practice areas. For more information about Davenport Evans, visit www.dehs.com.