To call, or not to call — that is the question generally answered by the Telephone Consumer Protection Act ("TCPA"). The TCPA was enacted in 1991 primarily to limit the ability of telemarketers to contact consumers via telephone. However, the TCPA and implementing regulations promulgated by the Federal Communications Commission ("FCC") apply not just to telemarketers, but to any "person." Therefore, any person is prohibited under the TCPA and FCC regulations from taking the following actions (subject to some exceptions):
(i)    using an automatic telephone dialing system or an artificial voice or prerecorded message to call a person's mobile phone without the prior express consent (written or oral) of the called party; and
(ii)    initiating a telephone call to any residential phone using an artificial voice or prerecorded message without the prior express written consent of the called party, unless the call is made for a commercial purpose but does not include or introduce an advertisement or constitute telemarketing.
When can consent be revoked?
The TCPA and FCC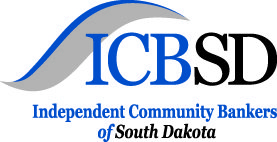 regulations are both silent regarding a consumer's right to revoke consent. In June 2015, the FCC published a Declaratory Ruling and Order, which stated that consumers have the right to revoke any prior consent to receive autodialed or prerecorded message calls in any reasonable way at any time. The FCC's Declaratory Ruling was consistent with the findings of most courts, which have ruled that consent can be revoked because, "in light of the TCPA's purpose, any silence in the statute as to the right of revocation should be construed in favor of consumers."
Recently, however, the United States Court of Appeals for the 2nd Circuit found that the TCPA does not permit a consumer to revoke consent if the consumer agrees to be contacted by telephone as part of a "bargained-for transaction." In the case of Reyes v. Lincoln Automotive Financial Services, the consumer provided his cell phone number to an auto dealership as part of a lease application. The lease application contained language that the consumer was expressly consenting to be contacted via prerecorded message or autodialer at any telephone number provided to the dealership, including a cellular phone or other wireless device.
The 2nd Circuit found that Reyes could be distinguished from other previous court cases and the 2015 FCC Declaratory Ruling. According to the 2nd Circuit, the FCC Declaratory Ruling is limited to consumers who have freely and unilaterally given their consent to be contacted. Consumers who freely and unilaterally give their consent can later revoke that consent. In the Reyes case, however, consent was not provided unilaterally. Instead, consent was included as an express provision of a contract to lease an automobile. Thus, the 2nd Circuit distinguished the Reyes case from the 2015 FCC Declaratory Ruling and found that the TCPA does not permit a consumer to unilaterally revoke his or her consent to be contacted by telephone when that consent is given as bargained-for consideration in a bilateral contract.
Does the 2nd Circuit decision mean consumers can't revoke consent?
Notably, the Reyes case is a federal circuit court opinion out of the 2nd Circuit, and, as such, would not be binding on South Dakota courts or the 8th Circuit. It is also unclear from the Reyes decision whether certain financial services contracts that are not able to be revised or negotiated by consumers (e.g., account agreements or cardholder agreements) would be deemed "bilateral contracts" with "bargained-for consideration" similar to the automobile lease agreement in Reyes. Moreover, the TCPA continues to be a lightning rod for class action litigation since consumers have a private right of action under the TCPA and can claim statutory damages of $500 to $1,500 per violation, even when no actual damage to the consumer has occurred. Therefore, until the FCC or a court with South Dakota jurisdiction issues guidance similar to the language in Reyes, financial institutions in South Dakota should likely continue to allow consumers to revoke consent under the TCPA by any reasonable means.
Written by Davenport Evans lawyer Tiffany Miller, as published in the Independent Community Bankers of South Dakota newsletter, September 2017 edition. Sign up for ICBSD e-news here. Tiffany Miller is a financial services attorney at Davenport, Evans, Hurwitz & Smith, LLP in Sioux Falls, SD. She can be reached at [email protected] or 605-357-1218.

Davenport, Evans, Hurwitz & Smith, LLP, located in Sioux Falls, South Dakota, is one of the State's largest law firms. The firm's attorneys provide business and litigation counsel to individuals and corporate clients in a variety of practice areas. For more information about Davenport Evans, visit www.dehs.com.